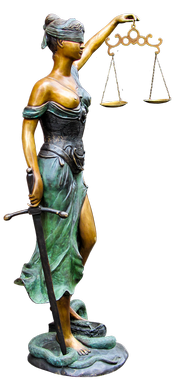 Prices,
Prices are in Swiss Francs (CHF) ex-our warehouses, 7.7% Swiss VAT not included otherwise specified.

They are subject to modification at any time.
The price list included in the present web-site is not necessary updated with the latest internal Sales Office prices who are our reference.
Prices in foreign currency are only in use as a guideline and they vary referring to the daily exchange rate.
Payment is due within 10 days (5 days for new customers) refer to invoice date before dispatch of goods, otherwise specified.
For large orders, 25% of the cumulated amount due is required at receipt of the invoice.
Goods are under AMP International T. property till full payment of the opened invoices.
In case of a non respect by the customer of the present conditions, AMP International T. reserves the right to inform him of the risks incurred and to address further specific conditions.
Any order should be confirmed by our Administration Office with appropriate invoice
otherwise unvalid.
Order restriction referring to buyer age,
As we sell products containing alcohol, you must be of legal drinking age in the country you are or to be at least 18 years old as requested in Switzerland in order to visit our web-site and to order on it, otherwise order will be refused or canceled at any time without any notice if discovered later.
Delivery - Cost & Insurance,
Goods are sold ex-our warehouses otherwise specified.
Shipping costs we mention into our invoices are related to the shipping prices we get from the forwarder companies.
Goods insurance is under client decision and the cost is value related.
We remind that delivery may be submitted to national or international restrictions. It's up to the client to verify that goods can be shipped into the country he wants.
AMP International T. stays at your disposal for a complete cost and delivery organisation when this is technically possible.
Storage at AMP International T.,
Goods are allowed to be storaged for free at AMP International T. for three months since invoice date otherwise specified. After that delay fees will be added.
Complaints must be addressed within 8 days from the receipt of goods.
AMP International T. cannot be at fault because of an inappropriate forwarder, or problems during the shipping.
Customs clearance of goods is under customer responsibility. AMP International T. will not be able to provide other documents than those already sent to the customer and to the forwarder before.
The external quality of the goods received is no longer under the responsibility of AMP International T. but under that of the customer and the carrier as well. AMP International T. is pleased to send photos of goods taken during the shipping preparation.
AMP International T. is not held as resposanble of the internal quality of the product (beverage). So many parameters come into effect in the quality of the product that we cannot assume, abrupt temperature variations, prolonged shaking, taste of cap especially for old vintages.
All contracts are governed by the Swiss Law and are subject to the exclusive jurisdiction of the Swiss Courts.
Court of Jurisdiction is in Porrentry, Jura - CH
Bank details will be received with the invoice.
Fine Wine, Champagne & Spirits Distribution
Ph.: +41 (0)78 944 70 80 for urgent questions
Swiss Registered Company Number: CH - 073.1.009.385-1
Swiss VAT Number: CHE-100.236.750 TVA
Swiss Import License Number: 467 808
Swiss Alcohol Warehouse License Number: 00048198
Swiss Wine Commission Number: 1990001
FDA, US Facility Registration Number: 16 888 303 732
Do not hesitate to contact AMP International T. ,
The company is pleased to receive your calls, fax or e-mails in 4 different languages, English, German, French and Italian.